COREDINATE for security guard
COREDINATE supports security guard
The tasks performed by security personnel are as varied as the possible applications, for example in the protection of property, persons or events. They range from access control and alarm service to control rounds in buildings or on construction sites. No matter where your employees work, it is important that they have good training and equally good equipment. This includes not only the uniform, flashlight, rescue and defense equipment. Equally necessary are communication capabilities and equipment for documentation.
Solutions for security personnel from a single source
Well equipped is your security staff with COREDINATE. The software includes comprehensive functions for patrol monitoring. From checkpoint scans to task management, event recording, a digital guard book and evaluations, typical requirements are met. In addition to classic NFC points, you can also create your tours with beacons or GPS points. This can be useful if you need to monitor extensive areas or open spaces - keyword geofencing.
In addition to the core functions of the online guardian control system OWKS® you benefit from practical additions. Time recording, messages or the file manager are just a few examples.
The special feature of COREDINATE, the software for security personnel: All functions are always at your fingertips. As an app (for Android as well as iOS) on a current smartphone with which GPS positioning is of course also possible. In combination with the dead man's alarm*, your employees are thus protected and can be reliably located in the event of an accident.
*Functionality depends on the device used.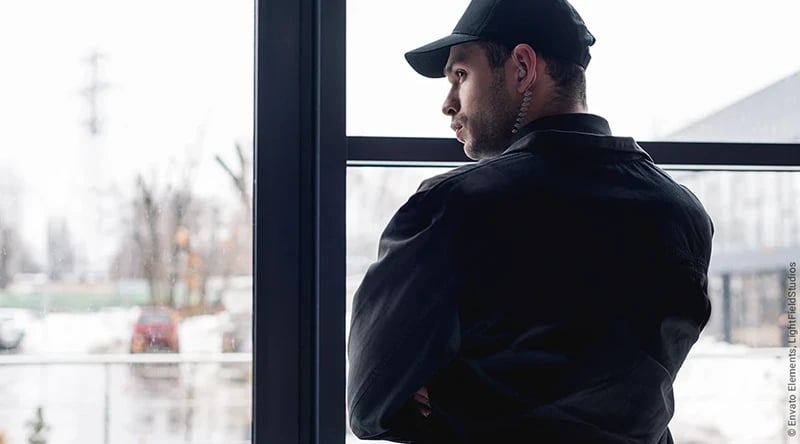 The functions of COREDINATE at a glance
Important criteria for customers and future clients
With COREDINATE, the software for security personnel made in Germany, you benefit from the server location Germany. And in this context from the high failure protection and strict data security. This is an important point that will also interest your clients.
In addition, you score with the option to grant your customers access to the COREDINATE portal, e.g. to be able to view detected events of a tour. Enable your customers to gain insights into your daily work. This is a worthwhile alternative instead of just invoicing you on a monthly basis. Because this form of transparency sets you apart from your competitors.
The advantages of COREDINATE for security personnel:
The market-leading functions facilitate the everyday work of security personnel
The modern assistance system has a good price / performance ratio
You do not need any additional hardware. To use the app, you only need a smartphone or PC access to access the COREDINATE portal
Your work becomes transparent (on demand): better customer loyalty and easier acquisition of new customers
Software made in Germany for more data security
and much more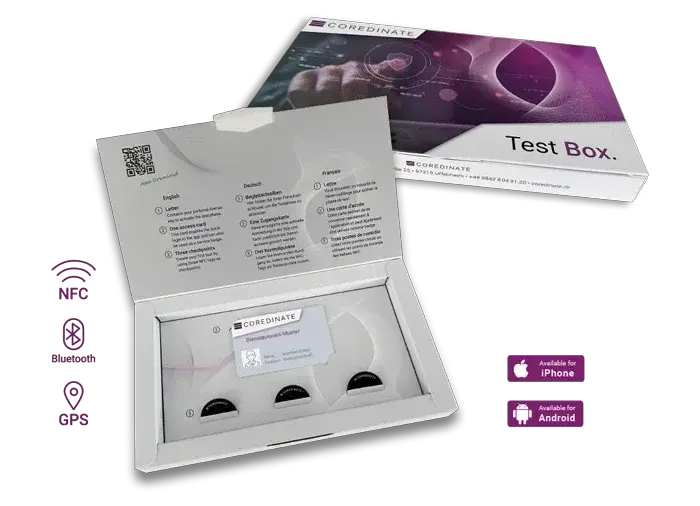 Test COREDINATE patrol management free of charge and without obligation.
Test, challenge and evaluate with a fully supported 14 day trial period of our guard patrol system. Compare the results against your key requirements and we are confident that you will see the value that COREDINATE brings. 

There is no obligation, after the trial period, any and all data collected can be deleted by you from the system portal. You may keep the test set, no return shipping necessary and file it for the future.
Alternatively, after the trial period, simply activate the account and continue to COREDINATE.