Using GPS legally in security
Use of GPS in the security service
In our time, data protection is a topic that cannot be ignored. That's why many people wonder whether the use of GPS is permitted in security services. Or more specifically, whether or to what extent employees must be informed. After all, the Global Positioning System, or GPS for short, can determine positions to within a few meters of all objects that are equipped with a corresponding receiver. This includes the position of smartphones – and therefore of people who have one with them.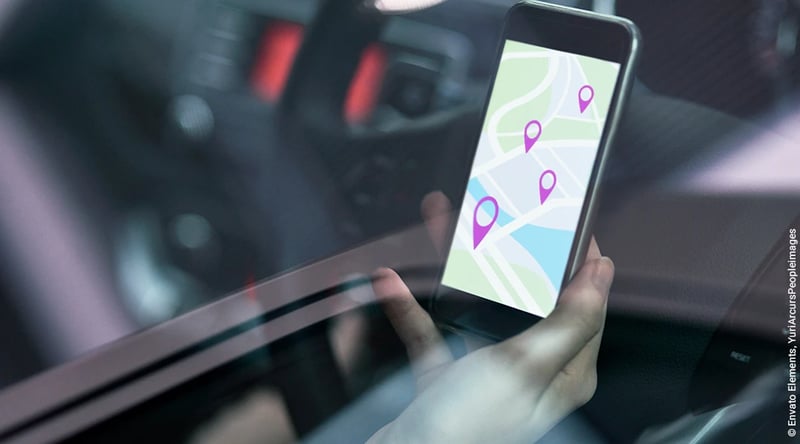 Fact: The use of GPS to monitor employees is not permitted. According to the Federal Data Protection Act, GPS tracking monitors employee behavior. This results in the acquisition of sensitive information that requires special protection. This is one of the reasons why permanent monitoring is prohibited.
However, the tracking of an employee by GPS may be permitted. Namely, if the employee concerned has agreed to this measure without exception or if operational reasons require its use.
This leads to the question:
Where does tracking end and surveillance begin?
If you use an online guard control system like COREDINATE in the security service, you have knowledge of whether your employees are doing the job anyway. Just by capturing NFC tags with a smartphone or using beacons, the presence of the respective employee becomes visible. However, employees in security services are aware that they are controlled in this respect. This is because clients expect documentation of presence and the fulfillment of tasks. It is simply the job of your team, that is what they are paid for. That's why no one takes offense to it.
Of course, the situation is completely different when employees' location is determined outside of working hours. So provide your employees with company cell phones on which the GPS can be switched off. For example, during break times or after work, because where your employees are privately is none of your business. In addition, as a supervisor, you generally have the option of using the tracking function only for certain operations of your security service.
Where GPS makes sense in security:
Many security service employees are generally deployed for event protection. It is not only at sporting events or concerts that security personnel ensure the safety of visitors. Rallies and demonstrations also have to be monitored over a large area. The head of operations has to coordinate his team and should therefore know where each individual employee is located in case an incident occurs at a certain location and reinforcements are needed. There is no more precise function than GPS for fast and accurate positioning.
One use of GPS in security services that should not be underestimated is lone worker protection. Due to the precise location, an injured person or person seeking help can be quickly located and assisted. This type of guarding for the protection of employees has proven itself not only in security services for property surveillance, but also in industries such as care, maintenance and repair.
Consent desired
So there are exceptions and reasons to use GPS for your security service. Not for surveillance, but for tracking. If the employees know and have agreed, everything is fine.
To be legally secure, when hiring new employees, point out the use already during the interview and in the employment contract. And have all employees sign a consent form agreeing to the tracking option.
Convince employees and customers with COREDINATE
COREDINATE is a software specially designed for the security industry. The app runs on almost every current smartphone (Android and iOS). You can reach your personal COREDINATE portal, the system's control center, from any PC. Compared to conventional guard patrol systems, you save a lot of time - and therefore money. If you are not yet familiar with our online guardian patrol system, here is a brief overview of its functions: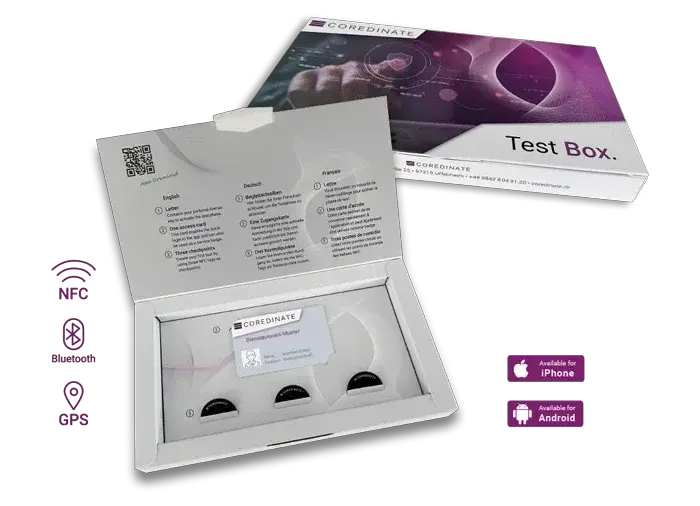 Test COREDINATE patrol management free of charge and without obligation.
Test, challenge and evaluate with a fully supported 14 day trial period of our guard patrol system. Compare the results against your key requirements and we are confident that you will see the value that COREDINATE brings. 

There is no obligation, after the trial period, any and all data collected can be deleted by you from the system portal. You may keep the test set, no return shipping necessary and file it for the future.
Alternatively, after the trial period, simply activate the account and continue to COREDINATE.