Business registration security company
Have you just registered a new security company? Or you are playing with the idea to start a security business?

You want to build your own existence in the security business. We congratulate you on this courageous step! We at COREDINATE would like to support you especially in this decisive phase. Many things are new, first customers and employees still have to be found and the first payments are not yet in sight – we help.

The correct tool – right from the beginning
You are starting a new security service – shouldn't you use modern solutions? Offline patrol systems are an expensive purchase and old-fashioned in the way they work. For COREDINATE, all you need is a work cell phone (Android or iPhone), which your employee carries with him anyway. Instead of a large cost block, slim monthly amounts are payable, which can be shouldered much more easily.
Our contribution
If your business registration is six months old or less, we will assist you in the following:
For all your licenses activated in the first month of our cooperation, we do not charge any license fee – so you use our solution for one month completely free of charge.
You will receive 20 checkpoints for free.
You will receive 3 access cards free of charge.


With this package you can already equip the first objects and use COREDINATE one month free of charge. So don't worry about the guard control system with your first customer.



What is the process?
The process is as easy as pie!
Sign up for our startup business program using the form below.
You will then receive a test set from us – test COREDINATE extensively and without obligation.
If you like our solution, submit your business registration to us.
Done! You will immediately benefit from the above advantages!
What is COREDINATE?
COREDINATE is a fully integrated, professional and innovative solution for security services that optimizes your processes, helps to ensure your quality and helps you to satisfy your customers.

Whether forms, working time recording, tour planning, task management or event recording: COREDINATE Security automates all your daily tasks and optimizes monitoring.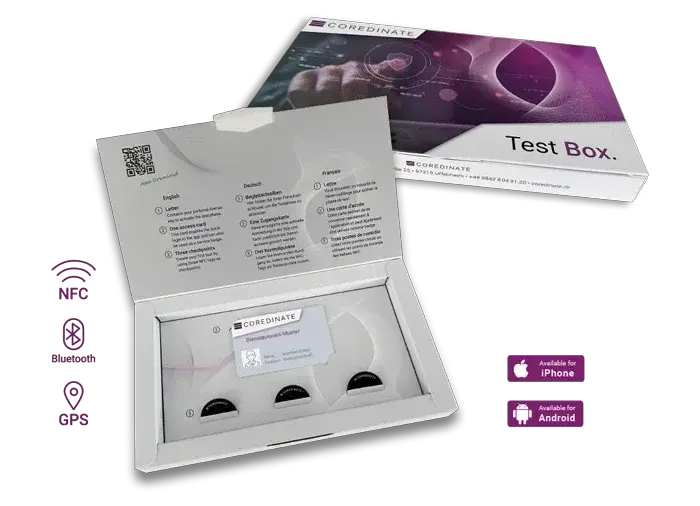 Test COREDINATE patrol management free of charge and without obligation.
Test, challenge and evaluate with a fully supported 14 day trial period of our guard patrol system. Compare the results against your key requirements and we are confident that you will see the value that COREDINATE brings. 

There is no obligation, after the trial period, any and all data collected can be deleted by you from the system portal. You may keep the test set, no return shipping necessary and file it for the future.
Alternatively, after the trial period, simply activate the account and continue to COREDINATE. 
To operate in COREDINATE is very easy.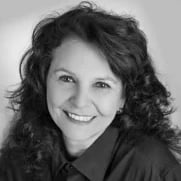 Since the introduction of COREDINATE, our business processes have become much more fluid.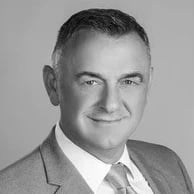 COREDINATE represents a well controllable overview on employees, object and customers.
Levent Anlayisli, Managing Director
Black Guard Security GmbH