Every single employee at COREDINATE stands behind our vision of becoming the market leader in assistance systems for security forces.
Sebastian and Michael Kulig
Management COREDINATE
About us
COREDINATE is company name and product in one.
And that's what moves us: our values and our philosophy:
Innovation
Innovation
With COREDINATE, we are redefining the way entire industries work. For this to endure, we must be and remain innovation leaders.
Customers orientation
Customers orientation
COREDINATE is ultimately the result of our customers. For us, our customers are partners and idea providers at the same time. We express our appreciation in return through extensive and free support.
Developed in Germany
Made in Germany
We are a German company and stand by our location. Our software was completely developed by ourselves. It runs on servers in Germany. For this we were also awarded the seal of quality: "Software Made in Germany" by the Bundesverband IT-Mittelstand e.V.
Privacy
Privacy
Our customers entrust us with their data. We honor this trust by adhering to Germany's strict data protection regulations.
Promotion of young talent
Promotion of young talent
We believe in our idea and therefore also invest in the next generation. We are a training company and also offer the possibility of further training internally.
Sustainability
Sustainability
The very fact that we want to do away with paperwork with COREDINATE is a statement. In addition, almost all of our servers use renewable energy.
COREDINATE Guidelines
We are a professional company with an uncompromising focus on the customer.

Our solution uses the latest technology, is simple and clear with a high range of functions and is fun to work with.

Our appearance is characterized by clear and clean structures, which is also reflected in the overall design.

Our team sees itself as the driving force behind a movement to replace outdated technologies together with the customer.

Our teamwork is characterized by mutual respect, open communication and flat hierarchies.

We are committed to complying with all relevant regulatory requirements and ensure the compliance of our products and services.

We strive for continuous improvement of our company, products and services.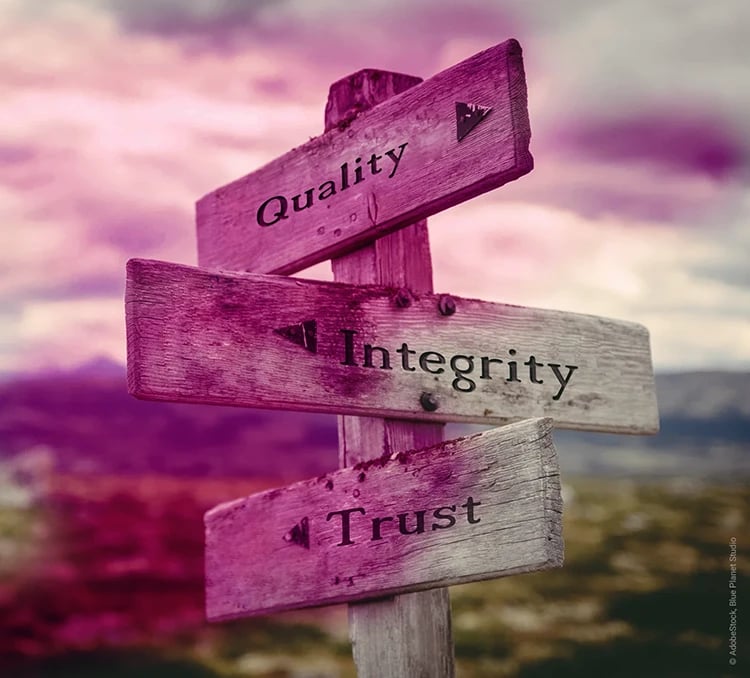 Strong in the team.
These are our partners: