Record an event in the portal
You can record events not only in the app, but also on the computer in the portal.
Wie Sie Ereignisse im Portal erfassen, erklären wir Ihnen in diesem Artikel. Melden Sie sich bitte im Portal mit entsprechenden Rechten an. Wir gehen davon aus, dass alle nötigen Einstellungen getroffen wurden. Klicken Sie links im Hauptmenü auf Arbeitsergebnisse und dann auf Ereignisse.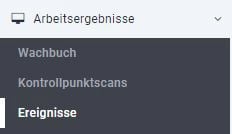 Dann oben links auf den blauen Button Ereignis erfassen.

Im folgenden Popup wählen Sie bitte den Kunden und das Objekt aus, wo das Ereignis erfasst werden soll.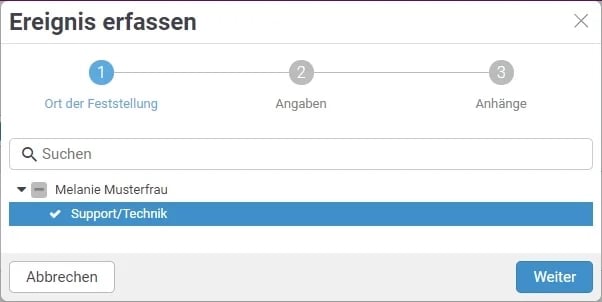 Danach müssen Sie die Ereignisart wählen.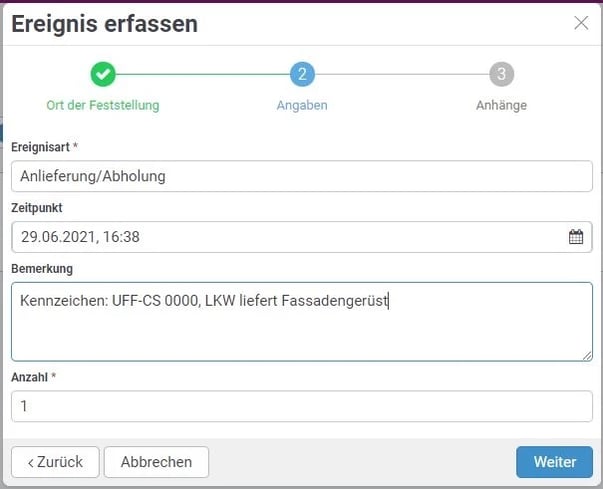 Ist das geschehen, können Sie noch - wenn es nötig ist - eine Beschreibung eingeben.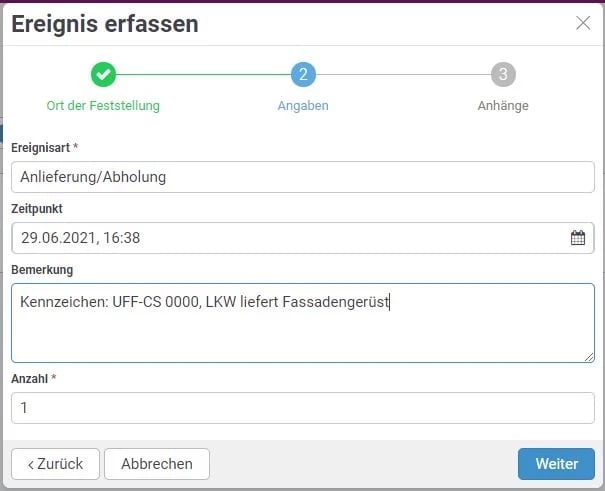 Nach einem Klick auf Weiter: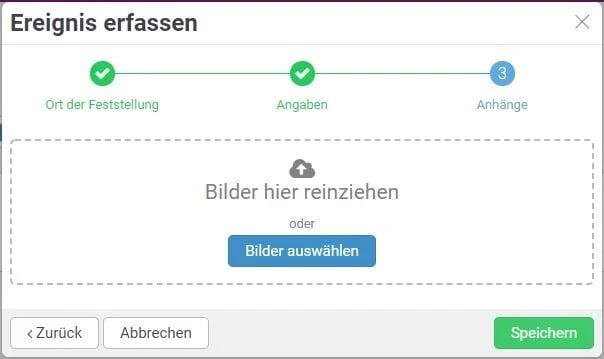 haben sie jetzt die Möglichkeit, bei Bedarf ein oder mehrere Bilder hinzuzufügen.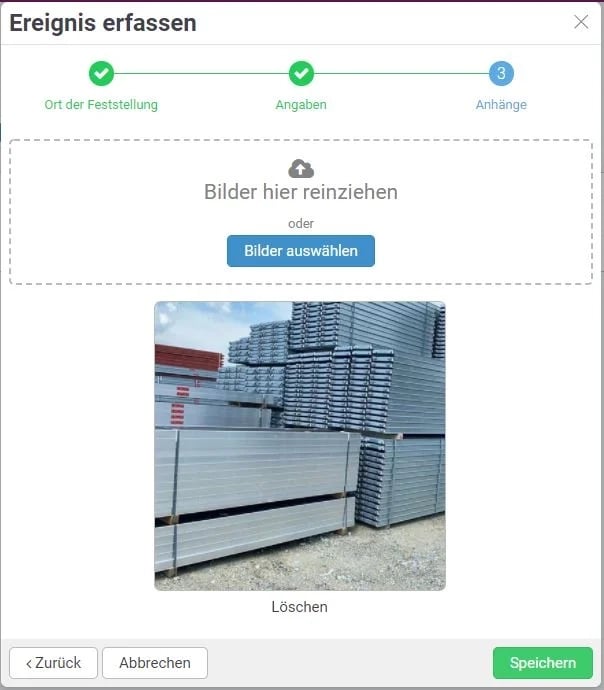 Anschließend klicken Sie auf Speichern. Ihr Ereignis ist nun im Portal gespeichert, ganz so, als wenn es der Mitarbeiter mit der App erfasst hätte.