In some areas of activity (e.g. doormen) the access control of visitors is part of the business. The visitor counter from COREDINATE can provide valuable services here.
How to find the visitor counter
Simply open the Visitor counter item in the app's main menu after logging in.
No extra rights are needed for the visitor counter!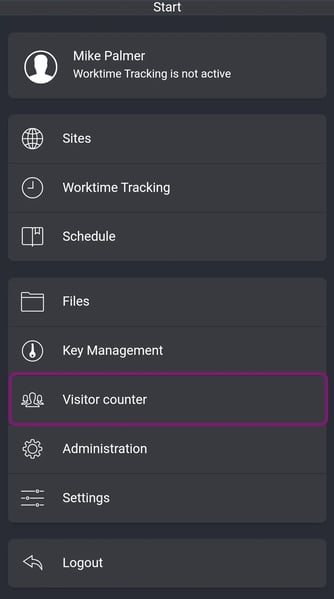 How to operate the visitor counter
The operation is very easy! Just swipe up for incoming visitors and down for outgoing visitors. Optionally, you can also press the two buttons with + and -. At the top left, the incoming visitors are permanently displayed, at the top right the outgoing ones. Centrally in the middle, your employee has an overview of how many visitors are currently in the store at any time.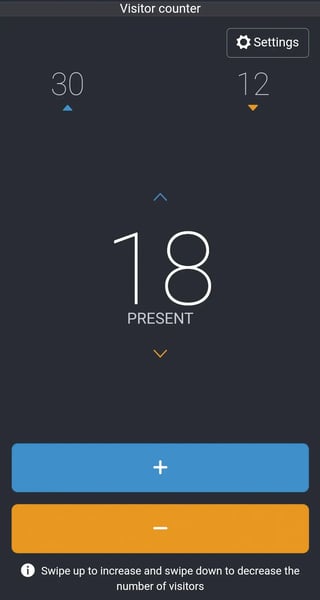 Set limit value and other settings
If the number of visitors in the store is exceeded, COREDINATE gives a hint on request, moreover, the number of visitors present turns red. You can set the limit value as you wish. Additional adjustments such as a starting value of visitors or keep the screen are possible at any time.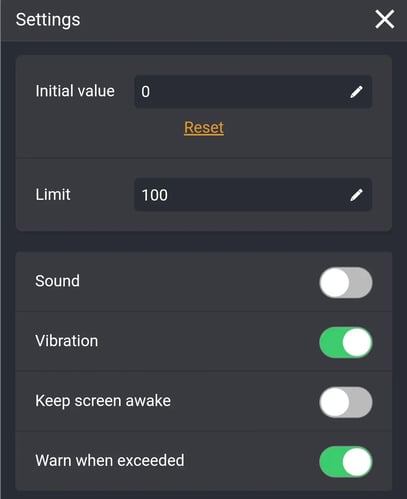 Is it possible to work with the data?
No. With the visitor counter, we wanted to help quickly and easily. The data is not transferred to the portal, the function runs purely on the cell phone. If our customers would like to see this function expanded, we will be happy to pursue this further.