Traceability of incorrect logins
You can track when a user tries to log in to the app or portal with an incorrect password.
If a user tries to log in but enters an incorrect password in the app or portal, this login attempt is recorded and displayed in the main menu of the portal under Administration –> User directly in the user's profile in a table including the time and platform where he tried to log in.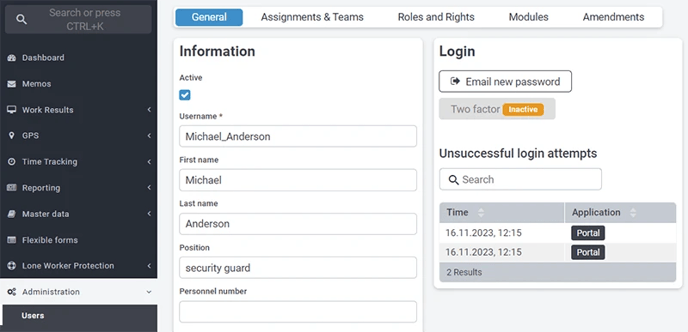 The login attempts are kept for three months and then automatically deleted.