Whether dropped, removed, or simply blocked by a pallet - in practice, it is not always possible to scan a checkpoint.
Your employees can mark checkpoints in a tour as Unavailable during their daily work if one or more checkpoint(s) cannot be scanned.
To do this, simply tap the checkpoints in the app (only in the active tour view) and then press mark as unavailable.
You can see which checkpoints are marked as unavailable in the portal in the respective tour. Click on the tour where a yellow warning triangle is visible.
You can then easily replace one or more defective or missing checkpoints by logging in to the mobile device with administration rights and tapping Administration on the app's home page.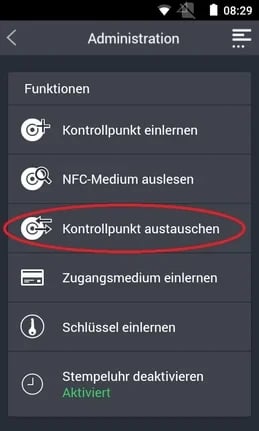 Then select the area to which the checkpoint is or was assigned.
Now you can see which checkpoint(s) have been marked as unavailable, these are always at the top of the list.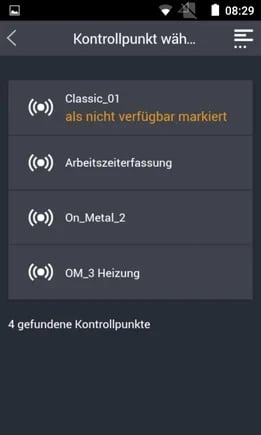 If you tap on this checkpoint, which is marked as unavailable, then you now have the possibility to teach in a new checkpoint,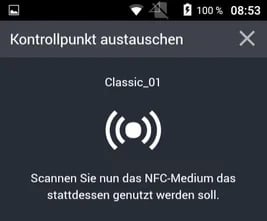 which is an exact copy of the missing/defective checkpoint, including its name, all tasks, schedules and rounds etc....
After the successful scan of the new checkpoint you will get the following message in the lower part of the display:


Now all control points can be scanned normally again.