With update 8.9 we introduce branches: Frequently asked questions
General
With the update 8.9 COREDINATE adds another organizational unit "Branches", with which our customers can map their own locations to have a better overview.
All entities, such as users, reports, messages, devices, ... can also be assigned to the branches. This makes all the management easier for medium and large companies.
The assignment filter on work results has also been extended with this level.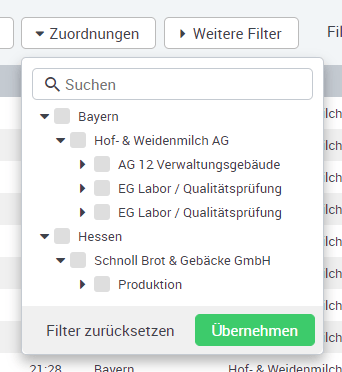 Why are branches needed?
Currently, the management of user responsibilities is, in our view, administration-intensive, especially when companies have more than 50 employees.
Which customers each employee should see must be explicitly managed at the user or via teams. The same applies to all other entities, such as devices, reports, etc.
This can now be simplified by assigning the customers and users to the branch.
What are the resulting changes?
Users must belong to a branch
Each user must be assigned to a branch.
There is a difference between its jurisdiction, i.e. the feature that controls which branches, customers and areas the user sees, and the branch assignment.
Example:
An administrator who needs to see multiple branches:
The user is then assigned to a branch as staff and has the responsibility for several branches.
If a user has no explicit responsibilities via his user profile or via a team, then the user can see all customers of the branch.
Customers must belong to a branch
Each customer must be assigned to exactly one branch.
Users who are assigned to this branch can then view the customer(s) in the app or in the portal if the corresponding rights have been assigned.
What do I have to do as a customer when the branches are introduced?
Everything works as usual, without intervention on the customer side.
COREDINATE will create a branch for each company for implementation and assign all users and customers to this branch.
After the update, users will see no more customers/areas and no less. Visibilities and everything else will work exactly the same. Operation can continue smoothly without intervention!
How can I get the most out of this organizational unit?
Create a branch for all your locations and assign the users and entities to the branches. For this purpose, we have prepared multiple actions on all the corresponding tables, so that you can quickly perform the reorganization.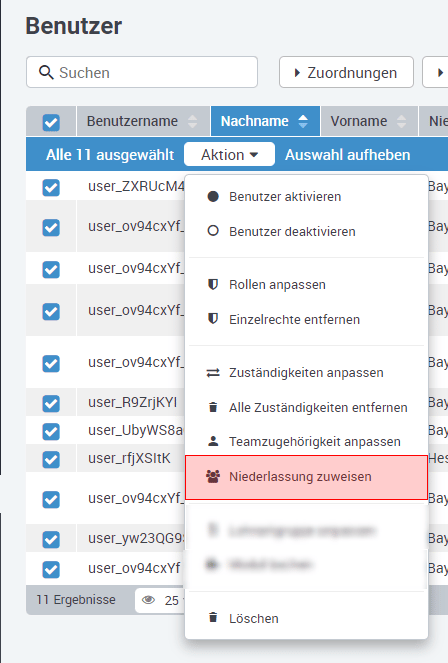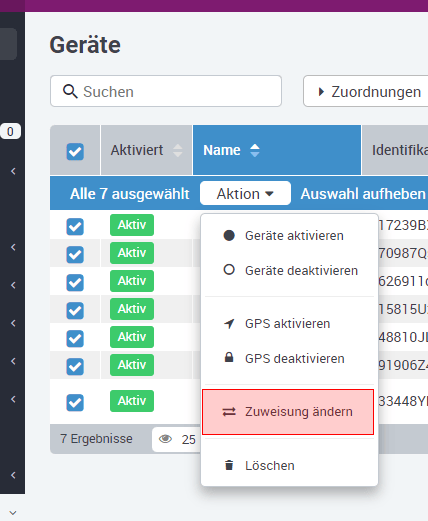 I only have one location, do I need to do anything?
In principle, not much changes for this use case. You can rename the branch, otherwise everything remains the same.