Create PDF file from a report
Create a PDF file from a report
You can generate a PDF file from a created report at any time and save it locally on your hard disk, for example, or forward it by mail.
Please proceed as follows:

Click on Reports in the main menu on the left. Below this, the submenu Reports appears, on which you please click.

Now you can see the reports you have created on the right side, from which you can select the report you want to download.

Once you have selected the desired report, you can download it from the following page.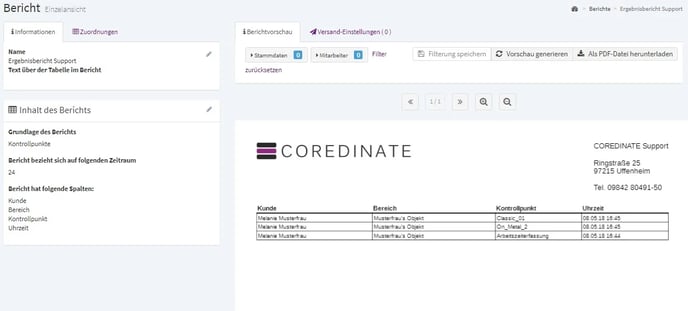 This can be done with two clicks:
Simply click in the detail view of the report first on
and then click the download icon in the upper right corner above the report preview.

Immediately a download starts and you can open and/or save the PDF file.
Can't find the PDF file after downloading?
Your browser places the file in the directory set as the path in the download directory.
Mostly this is C:/Users/your username/Downloads or also C:/Downloads.
With most browsers you can reach the downloads by pressing Ctrl and J at the same time.