Copy form
It can sometimes be very inconvenient to have to completely rebuild a form that differs only slightly from another. COREDINATE supports you here with its copy function for forms.
By copying, the entire form with all its contained fields is copied and can then be edited only in those places that differ from the original.
And this is how it works

Log in to the portal and click on Flexible Forms and then on Forms.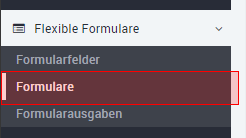 The list with all forms created so far opens.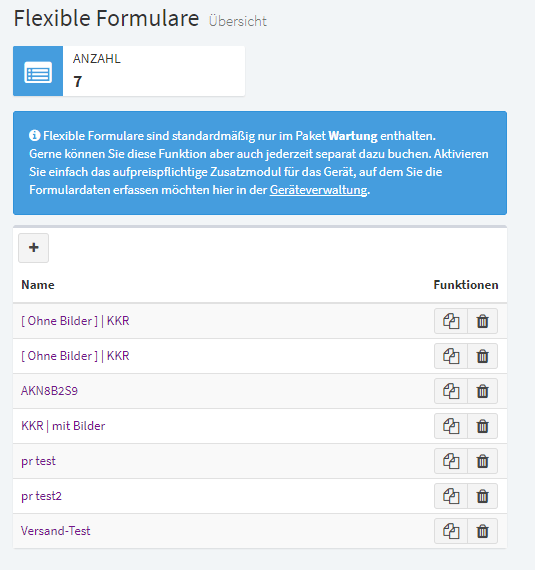 Just click this icon at the form you want to copy:

After that you will be asked to enter a name for the new form.

As soon as you have assigned this and clicked on Create, you will land directly in the detail view of the new form. There you can directly edit the fields.